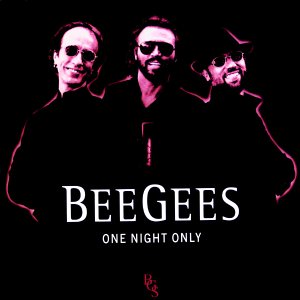 One Night Only is the last live Bee Gees album of their career. The concert, which occurred on November 14, 1997 at the MGM Grand Hotel in Las Vegas, was first broadcast on HBO on New Year's Eve that same year and has since been released as a CD and DVD.
The brothers Gibb showcase a fairly comprehensive career retrospective here, running through some of their best known and best loved hits, such as Massachusetts, To Love Somebody, How Can You Mend A Broken Heart, Stayin' Alive, and more. Having just released their studio album Still Waters only a few months earlier, they also include several then-new songs from that album.
Included here as well are the medley of hits, which is always a treat for the fans. A highlight of this concert is a special appearance by Celine Dion performing the new song Immortality. Who could have known at the time that this song's lyrics would have such significance in light of Maurice Gibb's sudden and unexpected death?


Page 7 of 24
Records 121 - 140 of 465